---
The plate shown below is plate No. 2 of Stanislaus Lubienietski's Theatrum Cometicum of 1666-67 and 1681. Size 35 cm x 27 cm.
Contrary to what is stated in many source this image shows no comet. Judging from the inscription on the bottom it shows a phenomenom that was observed by Lubinietski on July 16, 1665, probably a disintegrating meteor. One can see the development of the phenomenom in the detail at the upper right.

Inscription saying that this phenomenom was seen by the author on July 16, 1665.

Development of the phenomenon, probably a meteor disintegrating.
Even more interesting is the fact that one can see the house im Hamburg from where Lubinietski observed (Domus Authoris):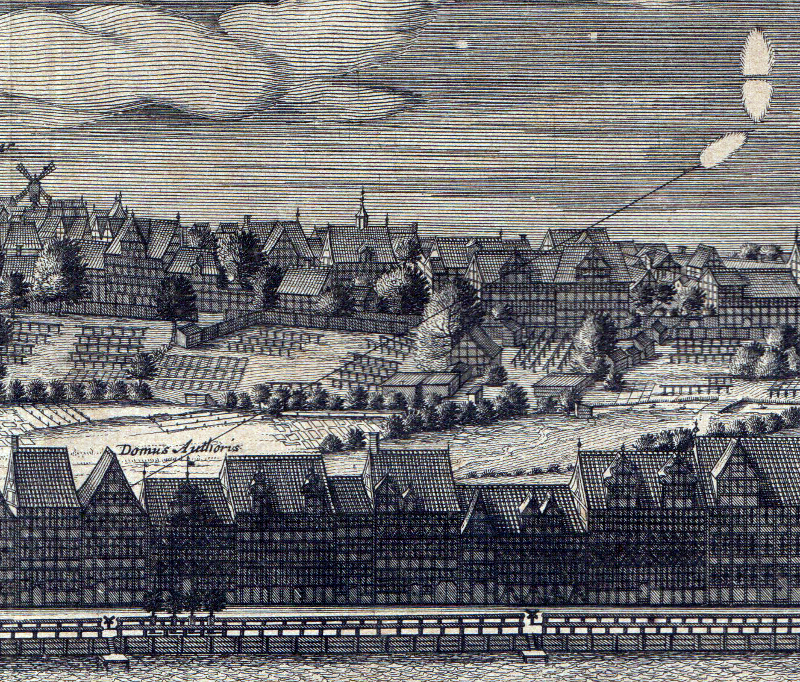 ---
---